The team of Lawrence Roman Quizon (UPD) and Yi Sheng Chong (NTU) won this year's hackathon with their smart campus trash bins proposal for VNU's Hoa Lac campus.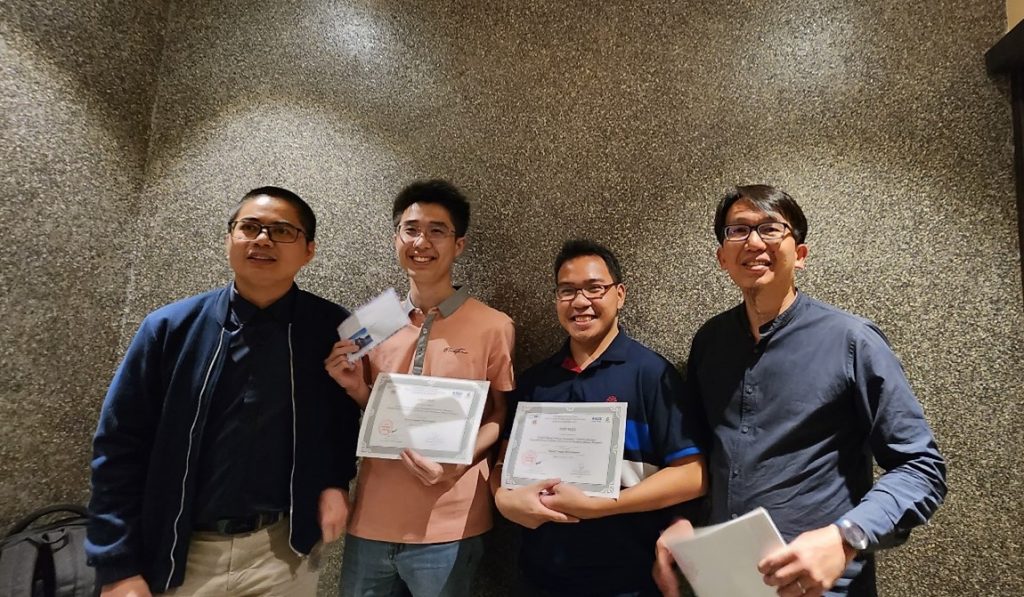 The IEEE SEACAS Hackathon is an annual student competition started in 2017 and organized by the
IEEE Circuits and Systems South East Asia Chapters (IEEE SEACAS) for students from Southeast Asian
Countries. This year's hackathon was held at the Vietnam Nation University – Information Technology
Institute (VNU-ITI) in Hanoi, Vietnam. This year's theme was the smart city concept for VNU's soon to
be campus at Hoa Lac. Students from Indonesia, Malaysia, Philippines, Singapore, Thailand and
Vietnam were randomly teamed up to form seven (7) teams of three (3), except for the last group
with only two (2) members. Two students from the Philippines joined the hackathon: Lawrence
Roman Quizon and Marcus Joseph Reyes.
Proposals for the smart VNU Hoa Lac campus included smart vehicles, smart rooms and smart
lockers, to name some. The Fighting Spirit award was given to the team of Marcus Joseph Reyes with
their proposal for a smart classroom which switches the lights ON or OFF, depending on whether the
room is occupied or not.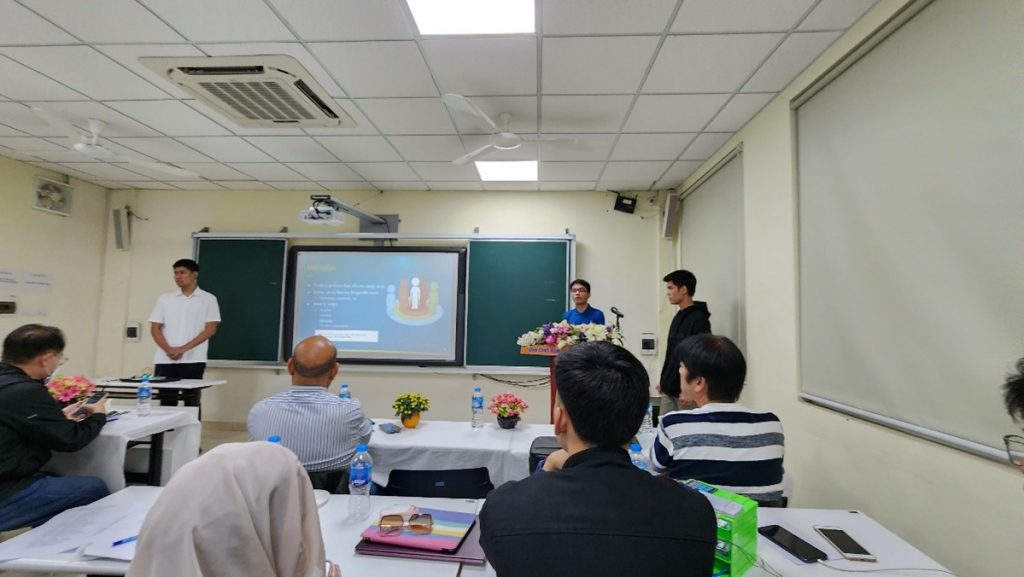 The third prize was awarded to the group who proposed a smart attendance checker and the second
prize was given to the group who proposed an intelligent locker for courier delivery on campus. The
first prize was awarded to the team of Lawrence Roman Quizon (UPD) and Yi Sheng Chong (NTU)
who proposed a smart campus trash bin network to enhance trash collection on campus.