Rafael Nestor Mantaring, more commonly known as Sir Chicho, is a Professorial Lecturer and Consultant in Electronics Product Development at UP EEEI. He has more than 40 years of combined experience in the academe and industry. He headed Design and Development for Asia, Integrated Micro-Electronics, Inc. (IMI) which is a global Electronic Manufacturing Solutions provider with 21 manufacturing facilities spread throughout the Globe.
He was also the former President of Rohm LSI Design Philippines, a Japanese-owned technology company involved in the design and development of integrated circuits. Moreover, Sir Chicho served as the former Chair of the Electrical Engineering Department (now Electrical and Electronics Engineering Institute), UP College of Engineering.
His areas of expertise include Authority in Original Design Manufacturing. Hehas overseen the design and development to mass production of various automotive, industrial and RF electronic products for global OEMs. He is also considered as a pioneer in microelectronics design in the Philippines and developed the syllabus and taught the first VLSI design course in a Philippine university. He has established the first large scale microelectronics design operation in the Philippines.
In addition, Sir Chicho is also a pioneer in embedded systems design and developed the syllabus and taught the first microprocessor systems course in a Philippine university.
What are some of your advocacies that you may want to share to our EEEI Community?
"Engineering know-how is wasted if it is not used to solve existing problems and making life better for society."
---
Why did you choose to be a part of UP EEEI?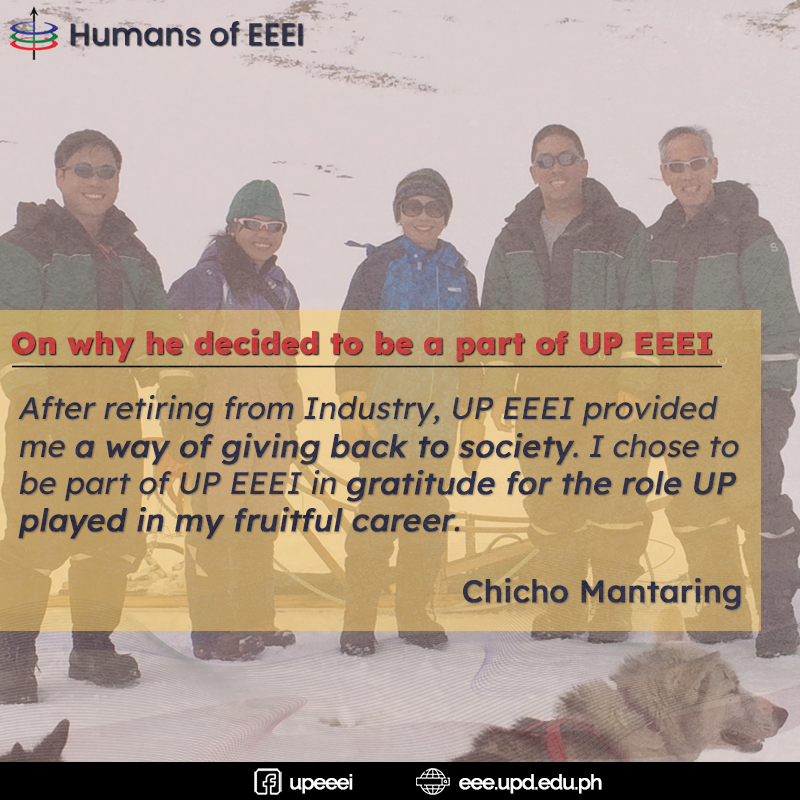 "After retiring from Industry, UP EEEI provided me a way of giving back to society. I chose to be part of UP EEEI in gratitude for the role UP played in my fruitful career."
Sir Chicho's entire family, his wife, his three children and himself are all products of the UP College of Engineering, with his wife and daughter graduating also from EEE. He currently has two grandchildren and will be having a third one soon.
What do you love about being part of the EEEI Community?
"Being among professionals committed to serving society and dedicated to the generation and propagation of knowledge. Also, being given the chance to help nurture the best and the brightest students into becoming responsible and competent engineers."
---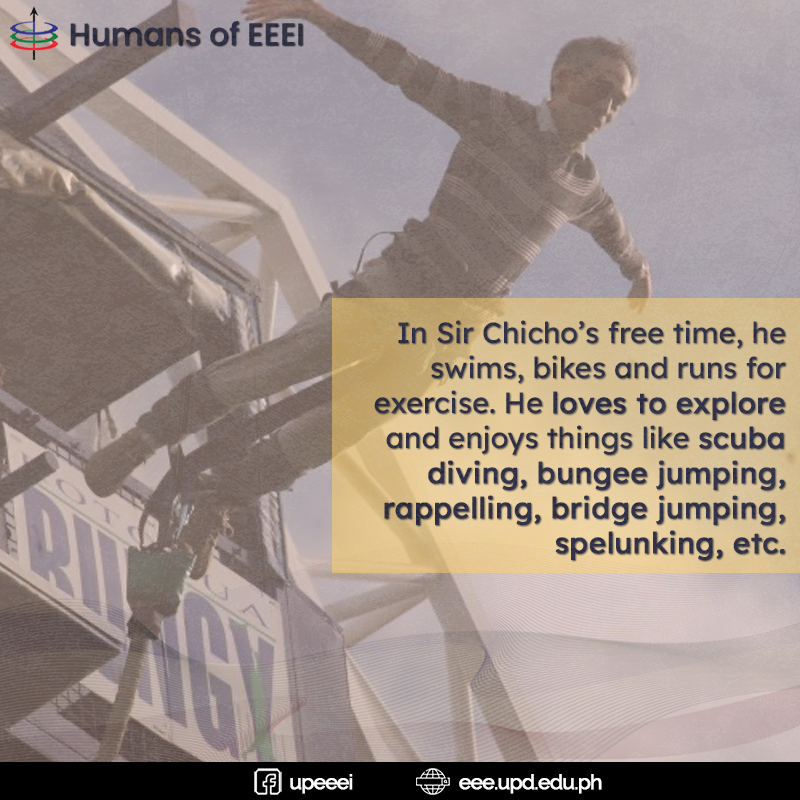 In Sir Chicho's free time, he swims, bikes and runs for exercise. He loves to explore and enjoys things like scuba diving, bungee jumping, rappelling, bridge jumping, spelunking, etc.
"I used to run marathons and have completed 3 of the 6 world marathon majors (New York, Chicago and Berlin). I was a regular participant in aquathlons and triathlons until the pandemic started."
---
What is your message to all the members of the EEEI community?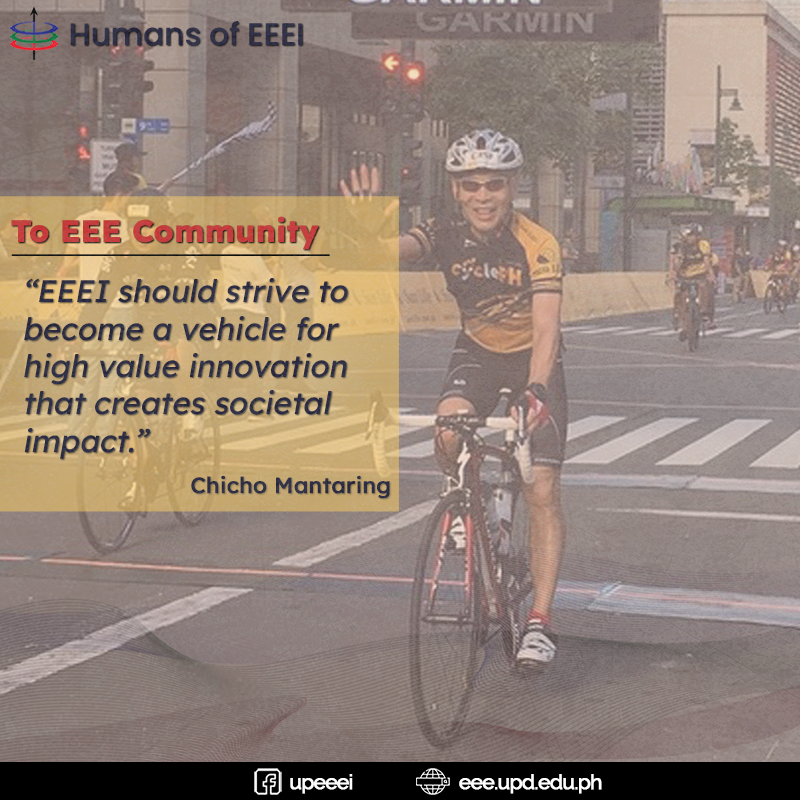 "EEEI should strive to become a vehicle for high value innovation that creates societal impact."