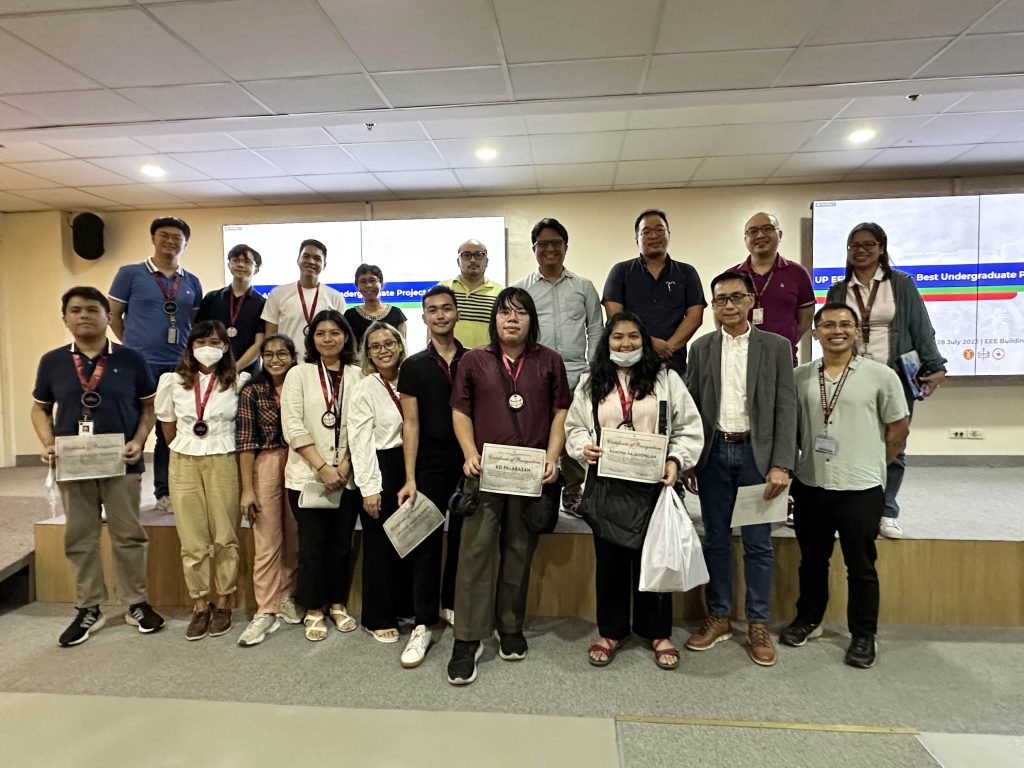 The UP Electrical and Electronics Engineering Alumni Association Inc. (UPEEEAAI) awarded the UPEEEAAI medal for Best Undergraduate Project 2023 to 13 EEE students during an intimate ceremony last 28 July (Friday) at the EEE Meralco Innovation Hall.
With a total of five undergraduate projects, UPEEEAAI recognizes the students' dedication and hard work on their research projects. These projects are: (1) Smart Traffic – Application of Data-driven Control in Local Timer-based Stoplights by Jan Lendl Uy, Francis Mikael Magueflor, Eisler Spencer Go (Adviser: Dr. Jhoanna Rhodette Pedrasa); (2) Virtual Kulintang instrument synthesis using Computer Vision by Christian James Barimbao, Martina Joanna Manuel, Claire Joy Ramos (Adviser: Dr. Carl Timothy Tolentino); (3) Air Quality Index-Adjusted Routing for Pedestrians and Bicyclists in Metro Manila by Paul John Tiope, Adrian Cahlil Eiz Togonon (Adviser: Dr. Jaybie De Guzman); (4) Filipino Speech Synthesis Using a Harmonic-plus-Noise Network with Linear Prediction and Perceptual Weighting Filters by Josaphat Ira Emmanuel Benedicto, Johanna Lindsey Pasco, Camille Marie Tatoy (Adviser: Crisron Rudolf Lucas); (5) Hardware-optimized machine learning model comparison for human activity recognition using the HARTH and HAR70+ datasets by Kei Palabasan, Ramona Rajagopalan (Advisers: Dr. Maria Theresa De Leon, Dr. John Richard Hizon, Dr. Marc Rosales, Jean Marriz Manzano).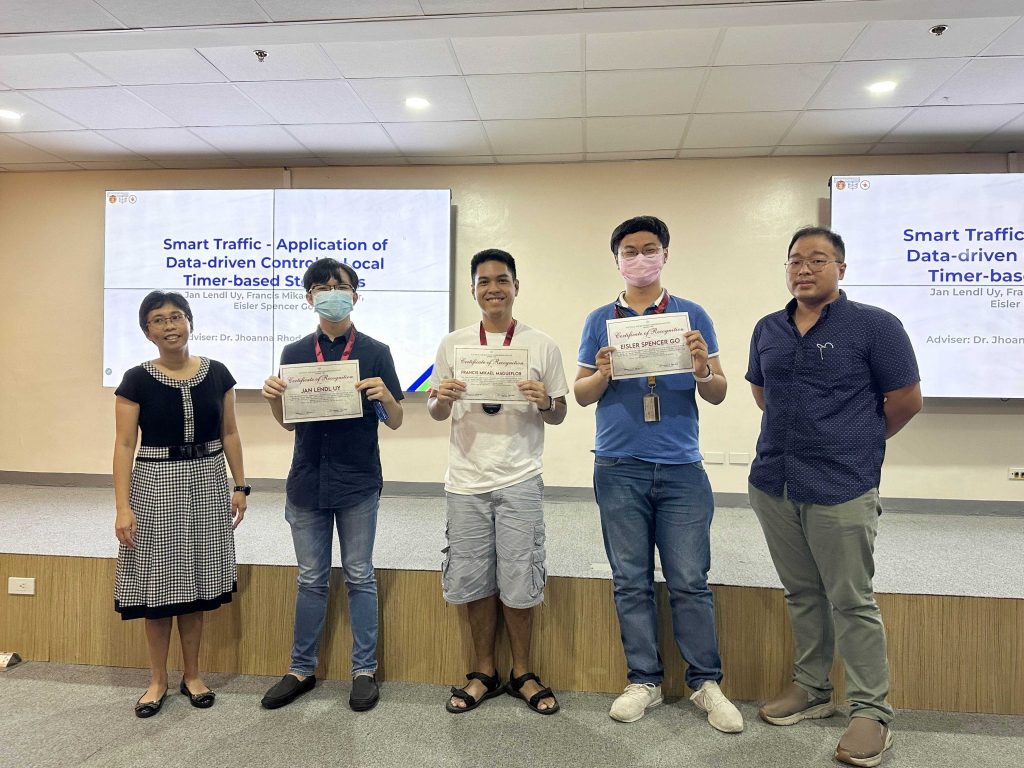 The ceremony was attended by current UPEEEAAI President Conrado "Dodgie" Arevalo II who also served as a judge for the award together with Mr. Jarvin Co and Mr. Daniel Raymund Nieva (who joined the ceremony via Zoom). Joining them are the EEEI Faculty led by its Director, Dr. Lew Andrew Tria, Deputy Directors Dr. Maria Theresa De Leon, Dr. Paul Jason Co and Dr. Jaybie De Guzman, Dr. John Richard Hizon, and Alberto De Villa.
After the ceremony, the students were personally invited to the upcoming Alumni Homecoming on 23 September, 6pm at the Bahay ng Alumni.