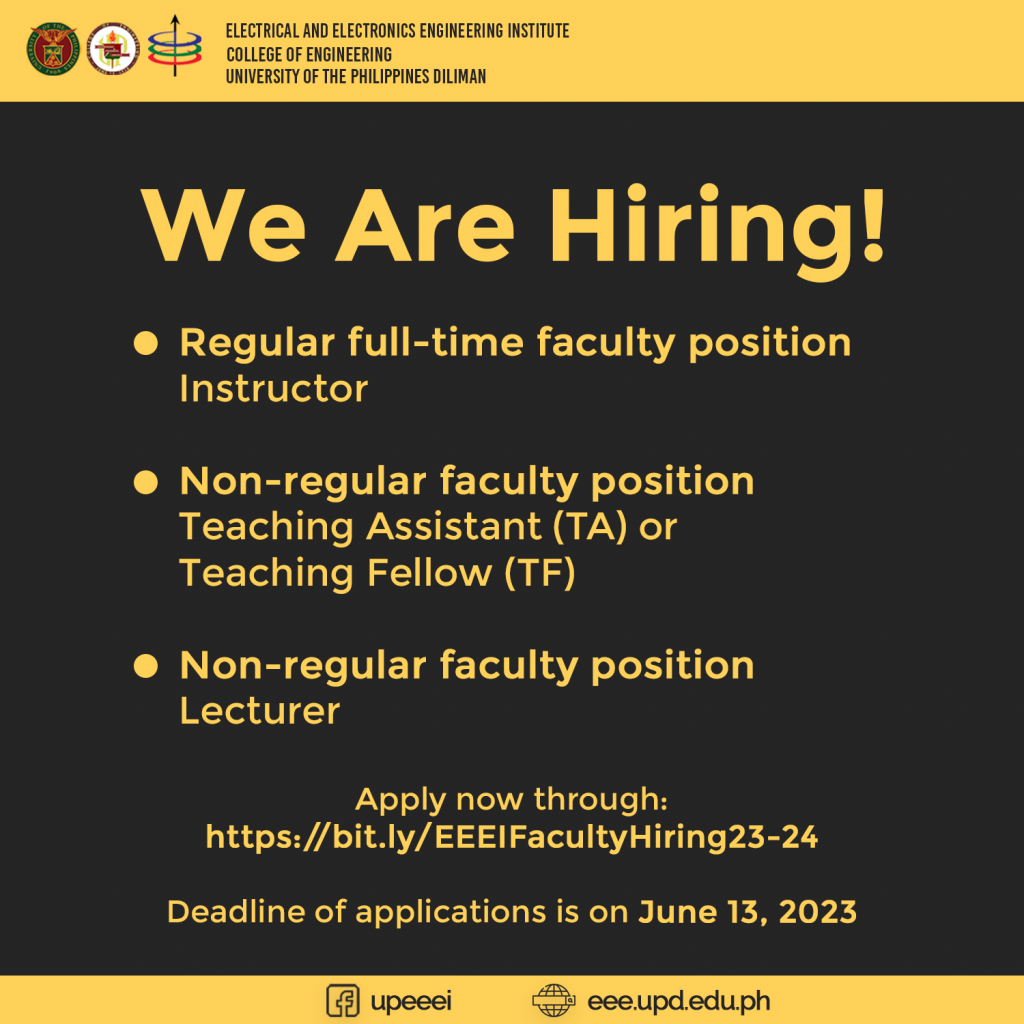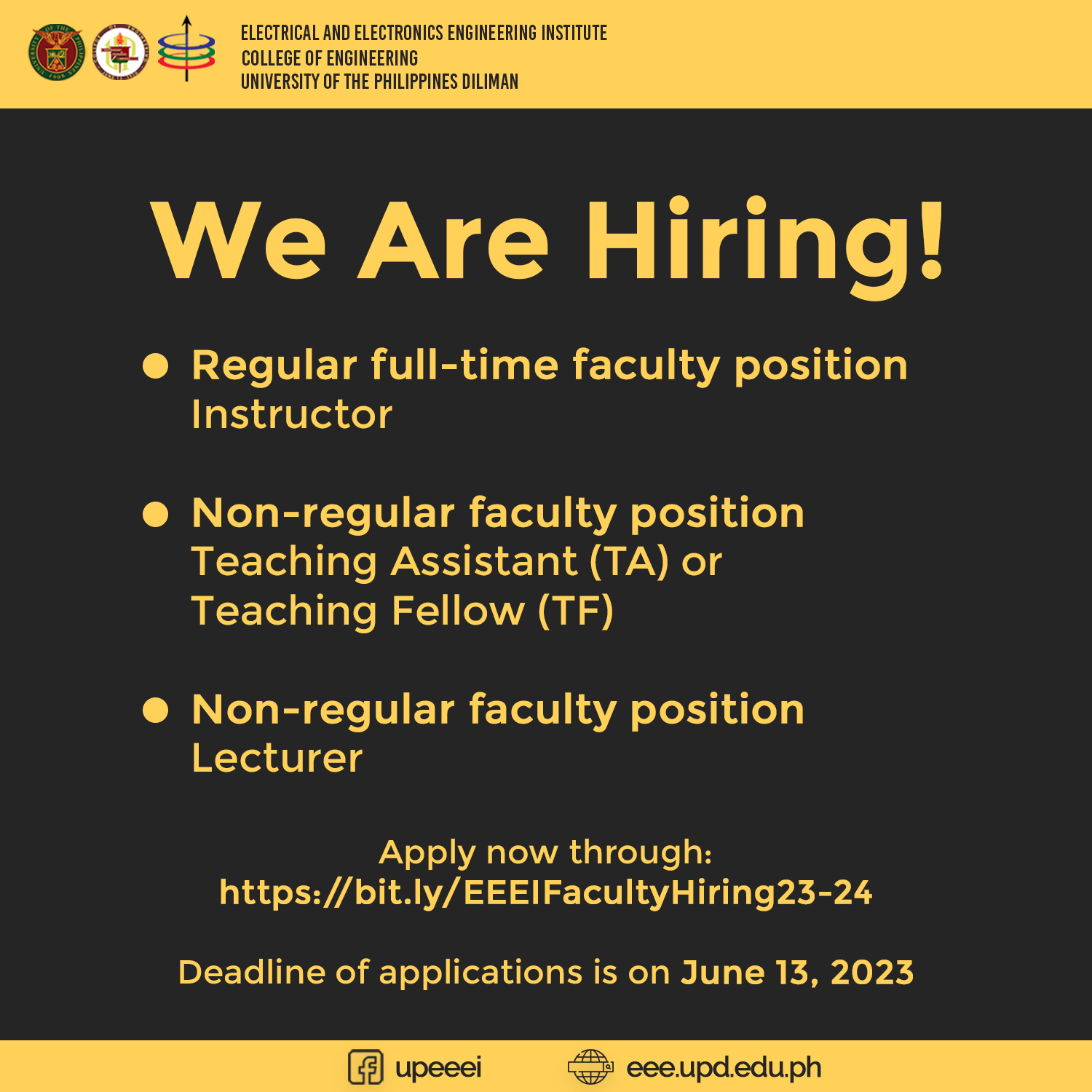 The UP Electrical and Electronics Engineering Institute (UP-EEEI) is now hiring personnel for the following teaching positions beginning 1st semester of AY 2023-2024:
Full-time: Instructor
Part-time: Lecturer
Part-time: Teaching Associate/Fellow (TA/TF)
Requirements common to all positions:
At least a BS degree holder in EE, ECE, CoE, or allied disciplines
Must be okay with teaching face-to-face
Additional requirements for the Instructor position:
At least a MS degree holder in EE, or allied disciplines
Willing to teach medium- to long-term
Additional requirements for the TA/TF position:
Must be part of the top 10% of the graduating class
Must enroll in the Institute's Masters (for TAs) or Doctorate (for TFs) program. Enrollment in another, allied field at the corresponding level (MS or PhD) may be considered on a case-to-case basis.
Please submit the following documents through the online application form (https://docs.google.com/forms/d/e/1FAIpQLSeDen9ZcZJ5Z7YAnweJJJT6lMpAEJq75p92bK1e3Q8YtPcaxg/viewform):
Curriculum Vitae (with contact details)
Letter of Intent; briefly describe your expertise and how you think you may contribute to the agenda of the Institute
Transcript of Records

For part-time positions, CRS printouts are accepted provided the applicant graduated from UP Diliman

Letter(s) of recommendation detailing the qualifications of the nominee that makes them a good candidate for the nominated role. The letter(s) must include the name and contact details (email & mobile) of the person making the recommendation. It is preferred that at least one letter come from an existing EEE faculty member.
Upon receipt of your application, the Institute's Academic Personnel Committee (IAPC) will evaluate your application; should you be shortlisted, the IAPC will schedule an interview with you.